UNDER CONTRUCTION


CABRIS : BALCONY OF THE CÔTE D'AZUR
Cabris is an old typical provencal village, overlooking the Riviera and suspended at 560 meters height . From its balcony, one can admire a magical sight: the Bay of Cannes, the Mount Esterel, the Saint-Cassien lake and even Corsica on a clear and windy morning!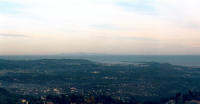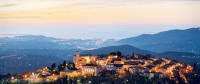 A RICH CULTURAL AND HISTORICAL PAST


All along your visit, you can be delighted by the ruins of an old feudal castel built in 997. The narrow streets'names will let you know everything about the village history.

Religious buildings are of great importance in Cabris. The Church, built in the 17th century, shelters Murillo's masterpieces. There are four Chapels standing at the four corners of the village : Saint-Sébastien, Sainte-Marguerite, Saint-Jean Baptiste and Saint-Jean de Pape.

At summer time, the Sainte Marguerite Chapel is devoted to exhibitions, artists from all over the world come to expose their talent.

DESPERATE FOR A PEACEFUL AREA?
CABRIS IS THE PLACE YOU ARE LOOKING FOR!


Cabris is situated right between the Coast and the Interland. So that the village benefits from a tempered weather where palm trees and olive trees can peacefully grow!
Cabris is one of the rarest villages to possess such a greenery sight. It is lovely to rest and wander about the nice park which is facing the village. From a walking distance to the center, there is an indicated path called GR51. You can both walk or cycle it. And finally, you can enjoy one of the most impressive golf course of the Riviera.